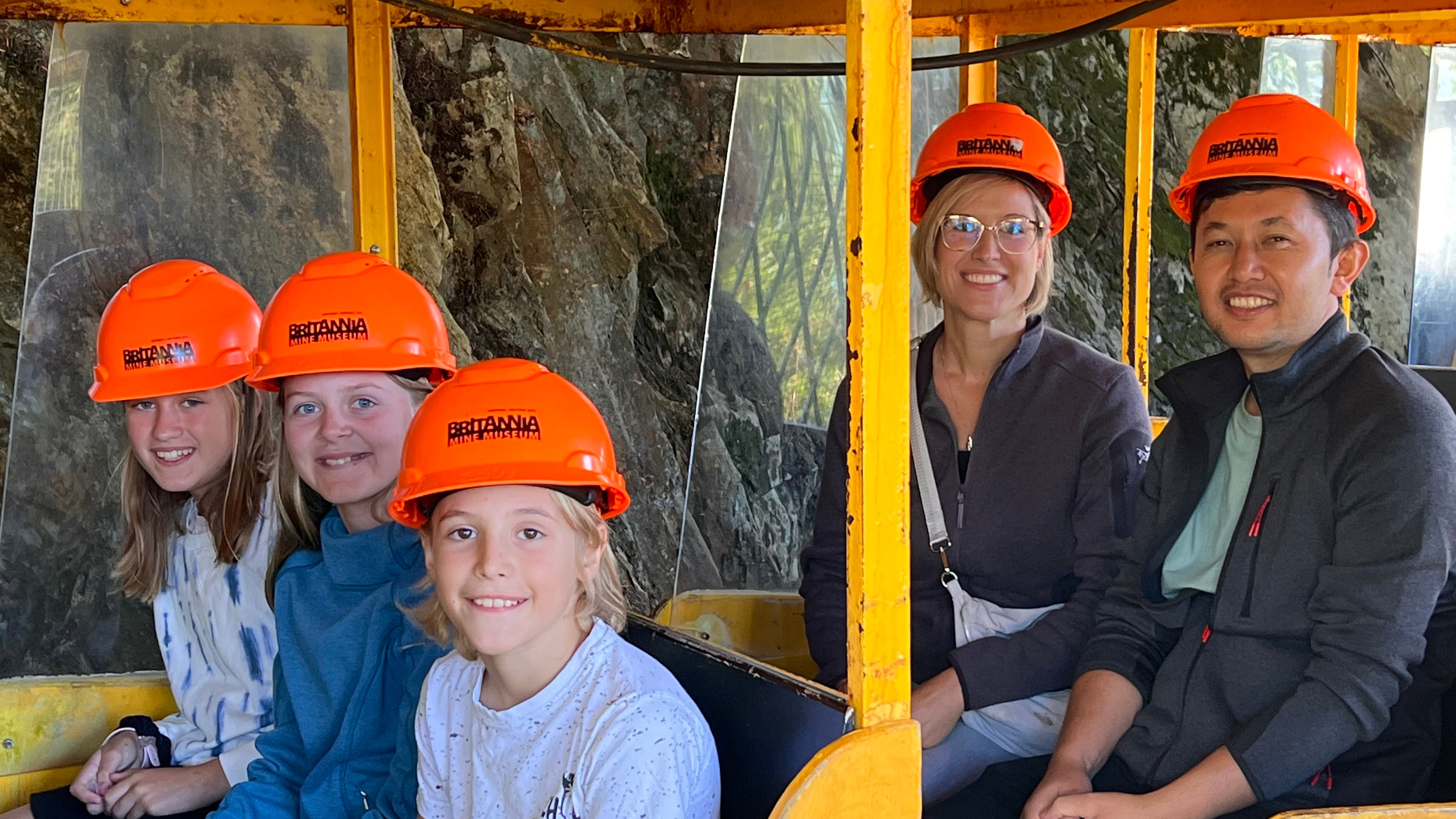 Underground Tour
Go underground aboard our train into an early haulage tunnel. Inside, discover what it took to be a miner including demonstrations of actual working drills. Learn More
BOOM!
An international award winning attraction! Discover a thrilling light, sound and special effects experience inside the historic Mill. BOOM! brings all 20-storeys back to life sharing the Mill's captivating story and its thunderous roar. Learn More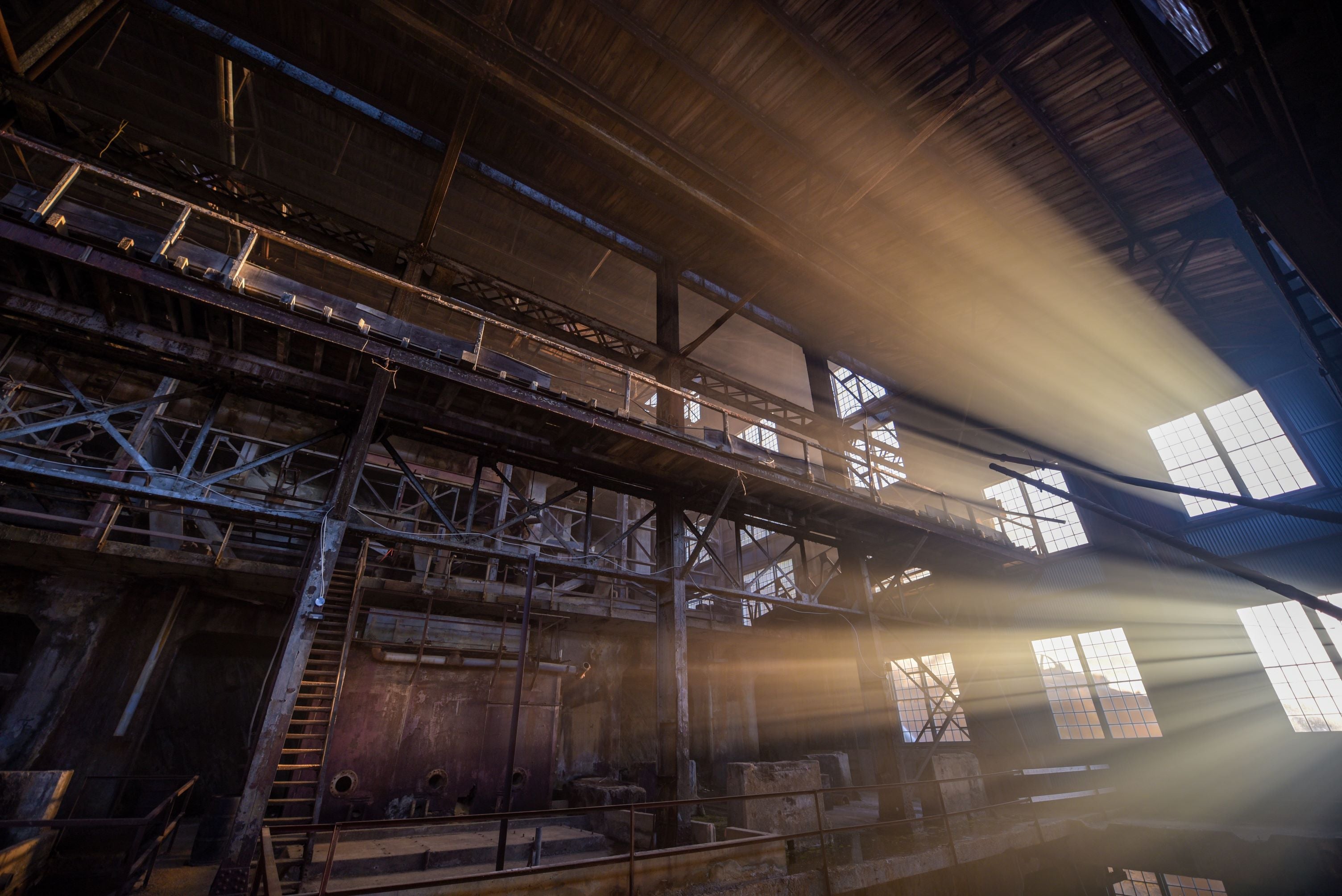 Behind the Scenes Mill Tour
Starting July 8th, Britannia Mine Museum will be piloting a Behind-the-Scenes Mill Tour allowing small groups of visitors aged 18+ to travel with guides up three levels to experience unique views of Mill No. 3. Learn More
The Britannia Story
Grasp what life was like in Britannia Beach within the walls of a lovingly-restored heritage building -- full of amazing stories and archival photos. Learn about the annual Copper Queen pageant and take a seat on the original throne for a great photo op.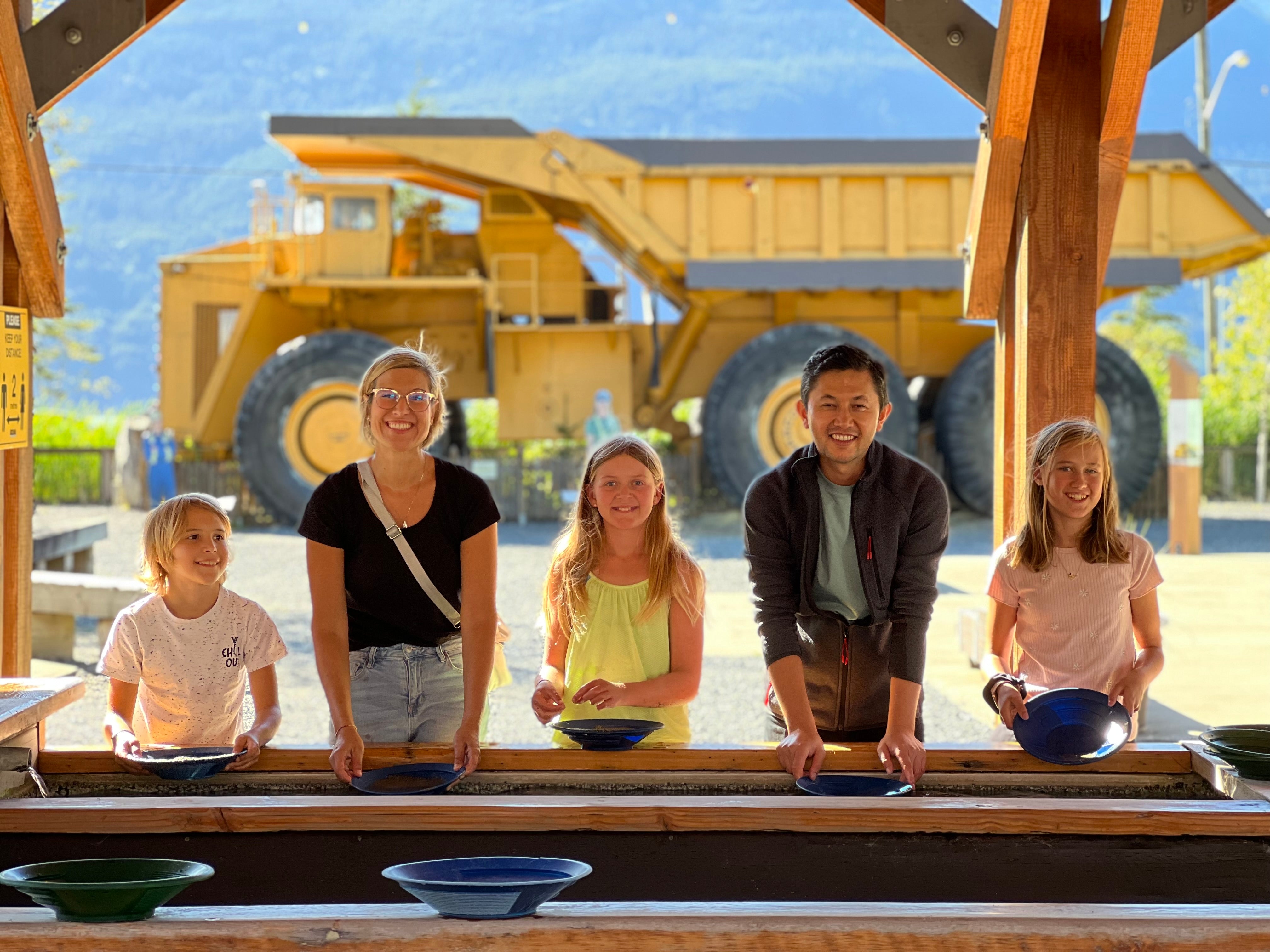 Gold Panning Pavilion
Make a point of panning for gold and gemstones. You find it, you keep it! Gold-panning troughs are set at different heights. That way, both young and old, can dip in and try their luck. This is gold panning the fun and easy way.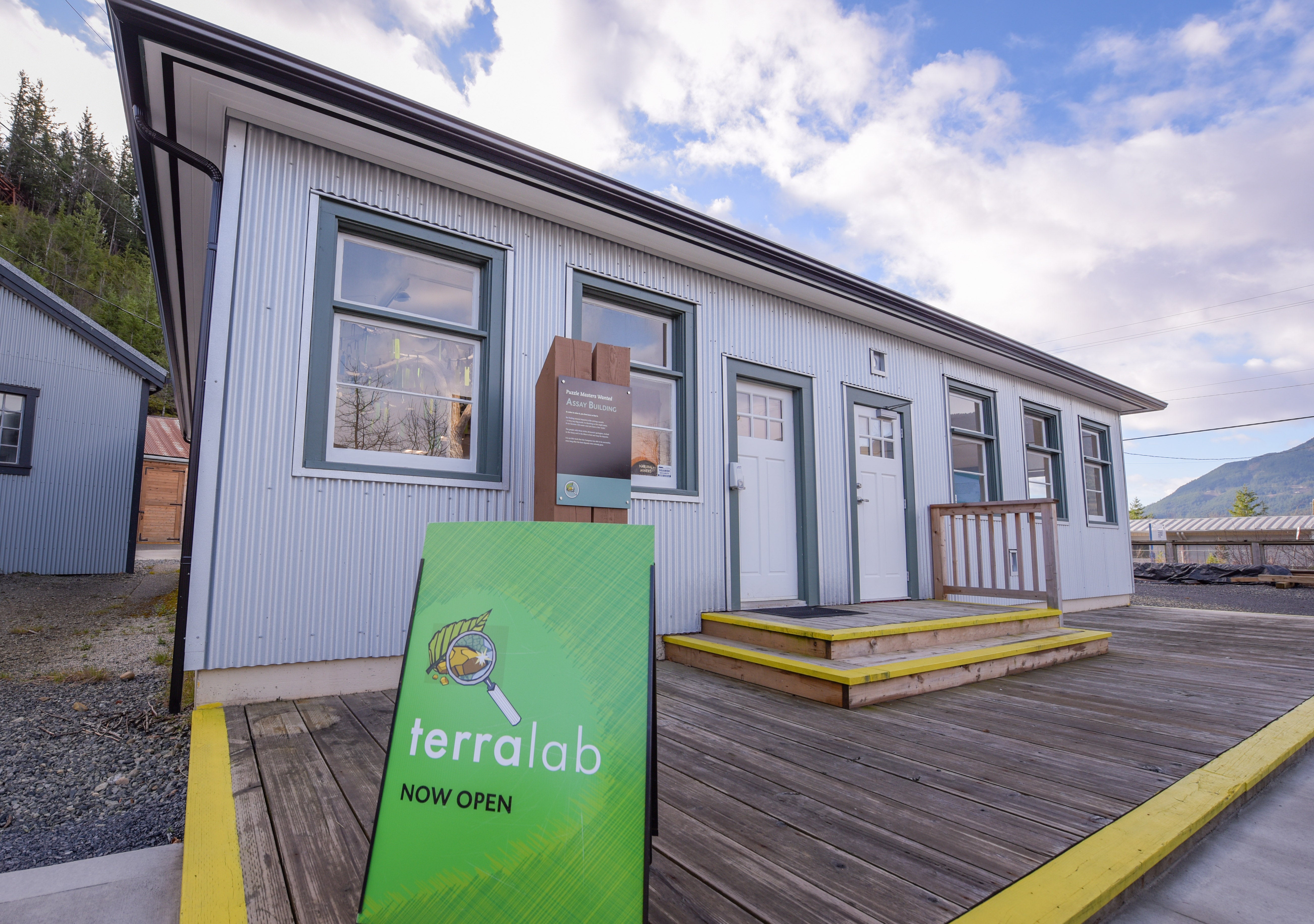 The Terra Lab
The Terra Lab aims to share the science of mining exploration, development and remediation. Following the departure of our Fall 2021 temporary exhibit, the Lab has re-opened with new public displays that draw from the Museum's collection and archives. Learn More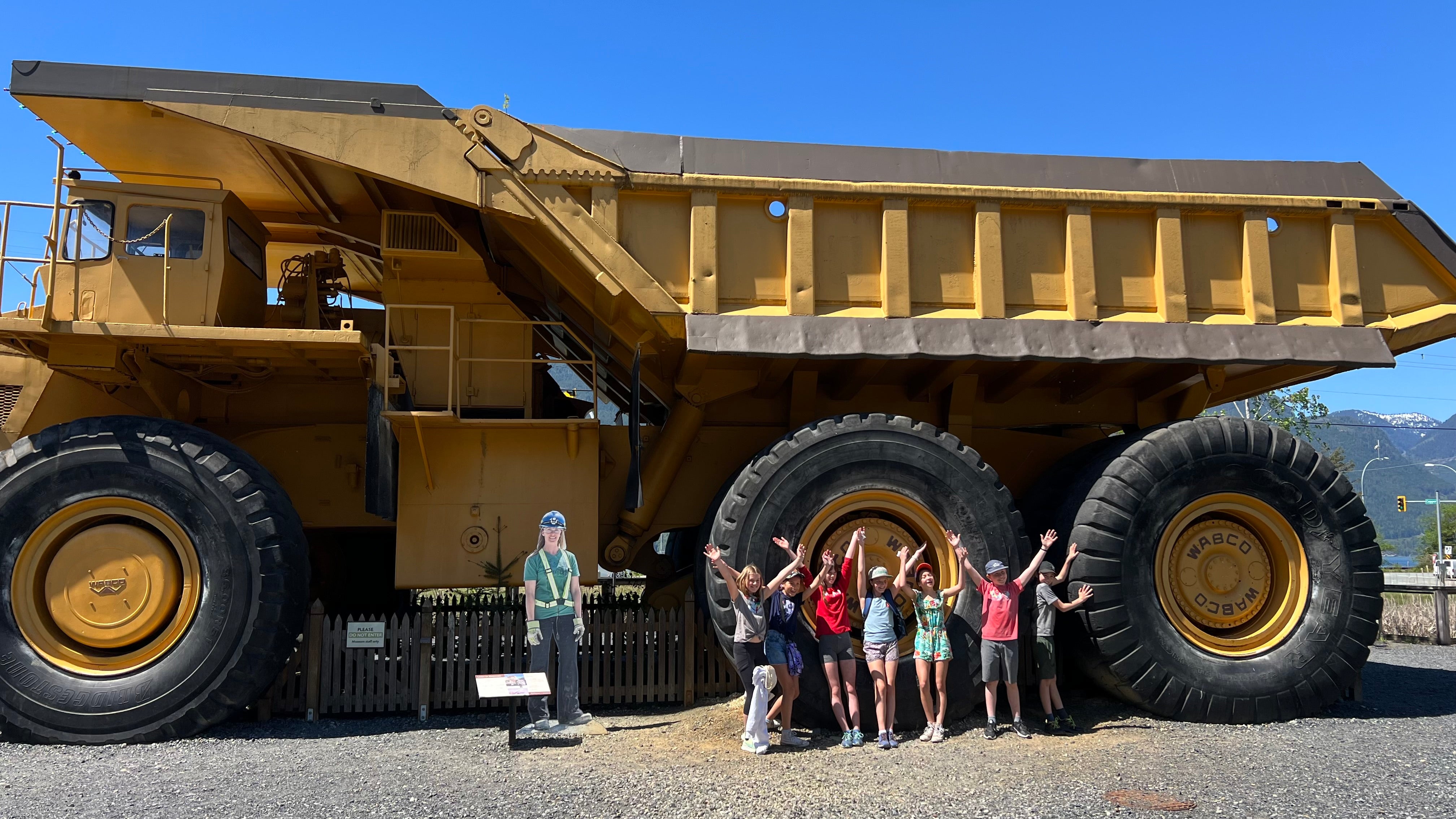 Giant Haul Truck
Don't miss a great photo opportunity! Standing 20-feet tall and weighing over 800,000 lbs, this truck is BIG! You'll know you've arrived at the Museum when you see this "Super" mine truck parked right beside the Sea-to-Sky highway.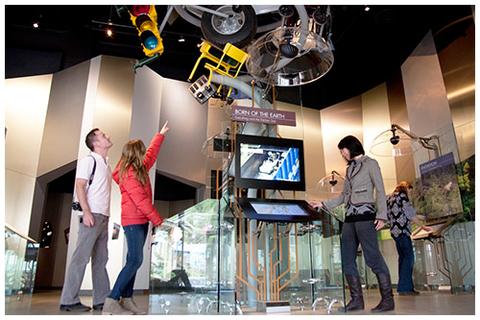 Beaty Lundin Visitor Centre
Every trip to Britannia Mine Museum starts in the Visitor Centre. Touchscreen displays and interactive exhibits will give you a new perspective of what mining means to our everyday lives. Be sure to visit our Mining Hall of Fame and get to know the personalities behind Canadian mining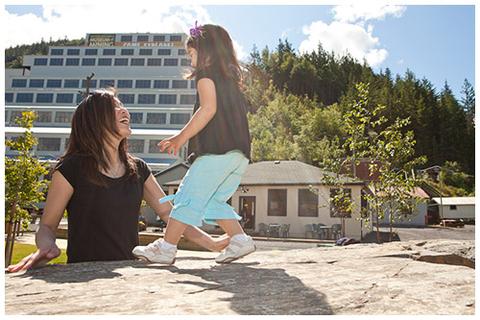 Family Play Area
Family fun is a high priority with us, so youngsters can enjoy a break in our giant sand pit or take the helm of our playground boat. The area is right beside the snack bar with washrooms nearby.
Historical Buildings
Explore seventeen original buildings, including the iconic industrial cathedral Mill no.3, a National Historic Site, across the spacious ten-acres of this industrial heritage area.
Award-Winning Film
"If its not grown, its mined." Be sure to catch Groundbreaking, our award-winning film that traces Britannia's mining heritage and its successful environmental clean-up.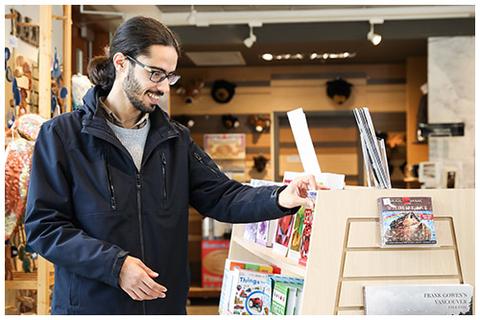 Gift Shop
Considered to be one of the most beautiful and varied gift shops in the Sea to Sky Corridor, the Company Store offers a wide selection of items including jewellery, books, giftware, toys and artisan pieces. As always, the Museum gift shop is free to visit!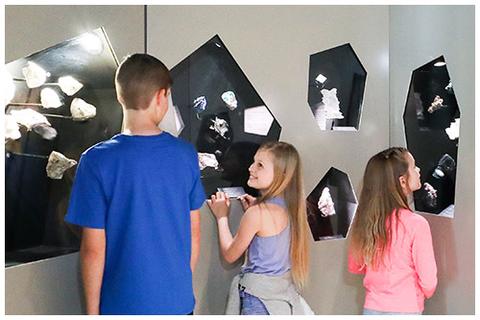 Mineral Gallery
Minerals come in all colours, shapes, and sizes. Gaze over our entrancing displays of gold and fluorescent minerals -- including azurite, selentite, volcanic hydrothermal samples and of course Canadian Gold!
Unique Artifacts
The museum is filled with historical artifacts, from archival images and personal effects, through to industrial equipment preserved in its original state. Learn what life was like for the men working the mine, and the families of Britannia Beach and Mt. Sheer.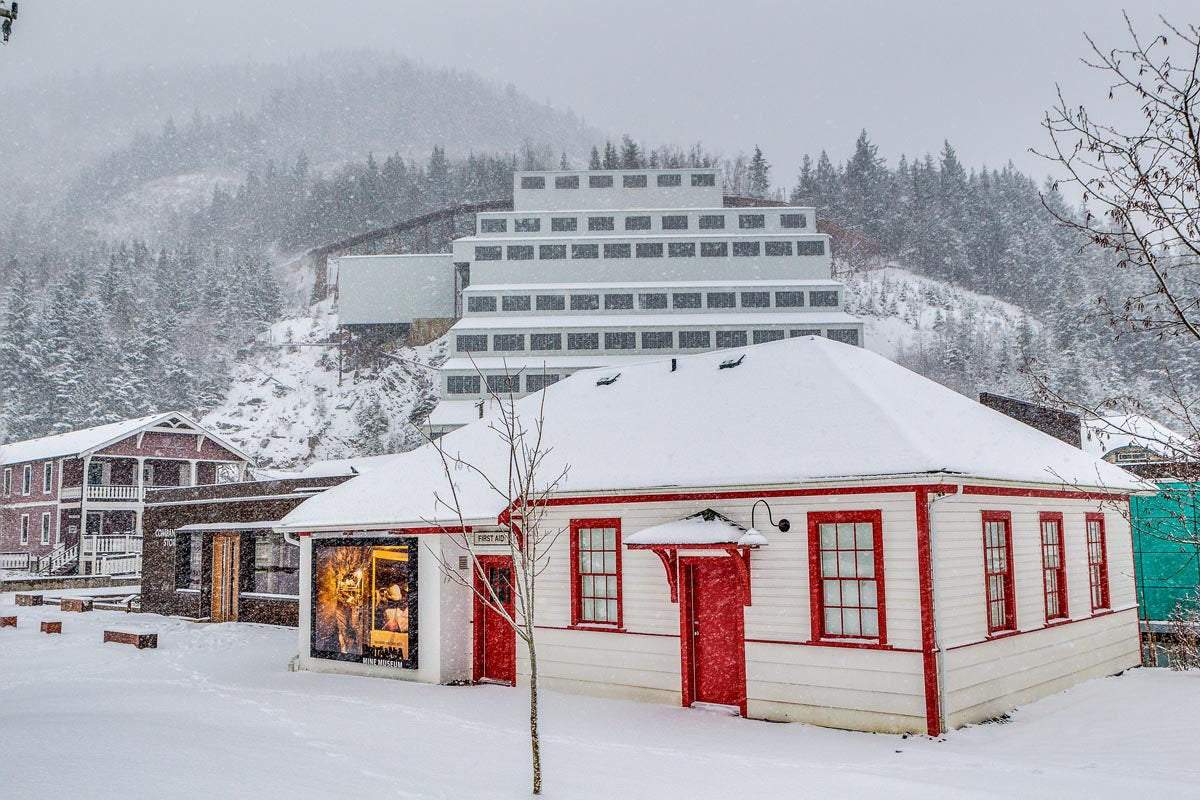 Chatterbox Cafe
The perfect Sea-to-Sky coffee fix, serving espresso coffee, soup and sandwiches. The Chatterbox Café is located right by the Museum entrance. You don't need Museum admission to enter, and members receive a discount of 15%.