Kindergarten to Grade 3 Programming
Copper Quest
Underground Tour (1 Hour)
Engage in the story of exploration experienced by over 70,00 Museum visitors annually. Copper Quest tells you the story of our long and ongoing search for the red
metal with a focus on why and how that occurred at Britannia, culminating in the question of 'Where will tomorrow's copper come from?'
Learn More
Lab Program
Mineral Detectives (30 Mins)
Get hands-on with rocks and minerals. Explore a selection of rocks and minerals from our learning collection to discover some of their fascinating characteristics.
Learn More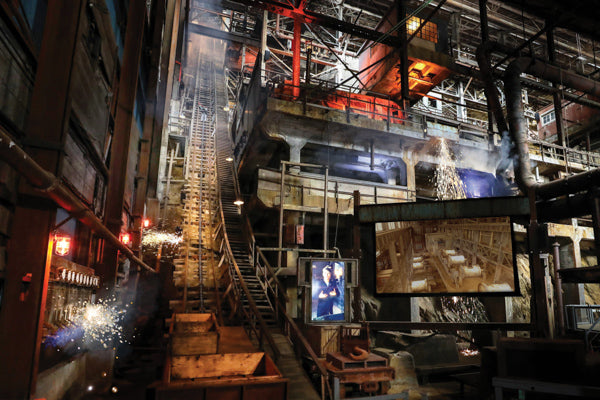 Recommended!
BOOM! (30 Mins)
An international award winning attraction! Discover a thrilling light, sound and special effects experience inside the historic Mill. BOOM! brings all 20-storeys back to life sharing the Mill's captivating story and its thunderous roar.
Learn More
Around the site
Gold Panning (30 Mins)
Give your students a glimpse of some of the realities faced by these prospectors in this ever-popular activity. There is gold in our troughs, but can your students find it?
Learn More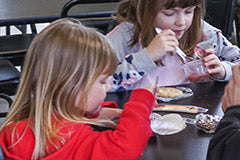 Around the Site
Lunch Space (30 Mins)
Book a 30 indoor space for lunch. Alternatively you can choose to eat lunch on the bus, or at nearby Shannon Falls Provincial Park (5 minute drive North).
Learn More
Around the Site
Time in the Gift Shop (30 Mins)
If you wish for your student to have time in the Compnay Store Gift Shop, please let us know as it needs to be scheduled ahead of time.